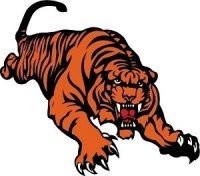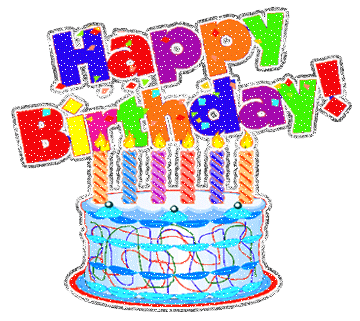 LEO STACY
HOW'S THIS FOR NOSTALGIA?
Sent in by WESLEY BOORD
It took three minutes for the TV to warm up.
Nobody owned a purebred dog.
When a quarter was a decent allowance. And made with real Silver!
You'd reach into a muddy gutter for a penny. Made with real copper! Looking to see if it was a 1943 copper penny!
Your Mom wore nylons that came in two pieces.
You got your windshield cleaned, oil checked, and gas pumped, without asking, all for free, every time. And you didn't pay for air. And, you got trading stamps to boot.
Laundry detergent had free glasses, dishes or towels hidden inside the box. Not to mention Cracker Jacks!
It was considered a great privilege to be taken out to dinner at a real restaurant with your parents.
They threatened to keep kids back a grade if they failed...and they did it!
When a 57 Chevy was everyone's dream car .. to cruise, peel out, lay rubber or watch submarine races, and people went steady!
No one ever asked where the car keys were because they were always in the car, in the ignition, and the doors were never locked.
Lying on your back in the grass with your friends and saying things like, 'That cloud looks like a...'.
Playing baseball with no adults to help kids with the rules of the game.
Stuff from the store came without safety caps and hermetic seals because no one had yet tried to poison a perfect stranger.
And with all our progress, don't you just wish, just once, you could slip back in time and savor the slower pace, and share it with the children of today?
When being sent to the principal's office was nothing compared to the fate that awaited the student at home.
Basically we were in fear for our lives, but it wasn't because of drive-by shootings, drugs, gangs, etc. Our parents and grandparents were a much bigger threat! But we survived because their love was greater than the threat.
Didn't that feel good, just to go back and say, 'Yeah, I remember that'?
I am sharing this with you today because it ended with a Double Dog Dare to pass it on. To remember what a Double Dog Dare is, read on. And remember that the perfect age is somewhere between old enough to know better and too young to care.
Send this on to someone who can still remember Howdy Doody and The Peanut Gallery, the Lone Ranger, The Shadow knows, Nellie Bell, Roy and Dale, Trigger and Buttermilk.
Candy cigarettes as well as summers filled with bike rides, Hula hoops, and visits to the pool, and eating Kool-Aid powder with sugar.
Wax Coke-shaped bottles with colored sugar water inside.
Soda pop machines that dispensed glass bottles. Coffee shops with Table Side Jukeboxes.
Blackjack, Clove and Teaberry chewing gum.
Home milk delivery in glass bottles with cardboard stoppers.
Newsreels before the movie.
Telephone numbers with a word prefix...(Temple 7-1127). Or, some of us remember when there were just 4 numbers with no word prefix at all And, nearly everyone had a party line.
Peashooters
Hi-Fi's & 45 RPM records.
78 RPM records!
S&H Green Stamps.
Mimeograph paper.
The Fort Apache Play Set.
Do You Remember a Time When... Decisions were made by going 'eeny-meeny-miney-moe'?
Mistakes were corrected by simply exclaiming, 'Do Over!'?
'Race issue' meant arguing about who ran the fastest?
Catching The Fireflies Could Happily Occupy An Entire Evening?
It wasn't odd to have two or three 'Best Friends'?Having a Weapon in School meant being caught with a Slingshot?
Saturday morning cartoons weren't 30-minute commercials for action figures?
'Oly-oly-oxen-free' made perfect sense?
Spinning around, getting dizzy, and falling down was cause for giggles?
The Worst Embarrassment was being picked last for a team?
War was a card game?
Baseball cards in the spokes transformed any bike into a motorcycle?
Taking drugs meant orange - flavored chewable aspirin?
Water balloons were the ultimate weapon?
If you can remember most or all of these, Then You Have Lived!!!!!!!
Pass this on to anyone who may need a break from their 'Grown-Up' Life. I Double-Dog-Dare-Ya!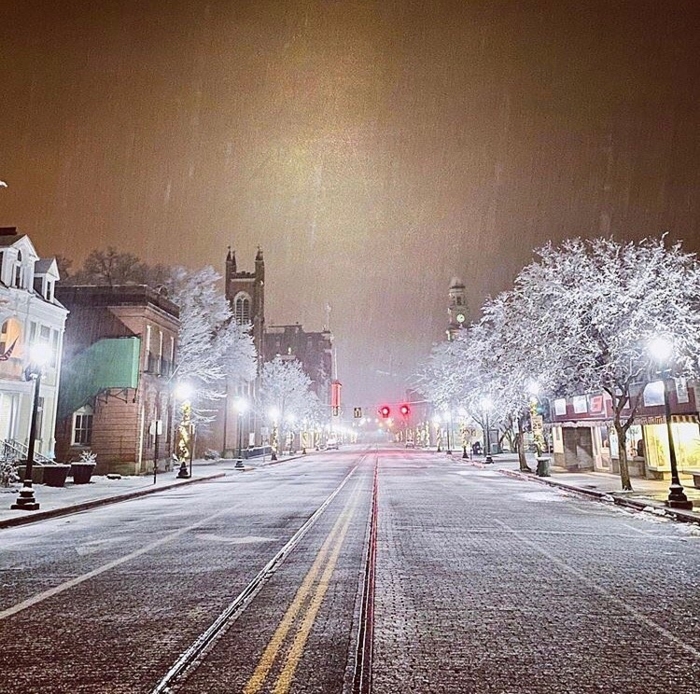 PUTNAM STREET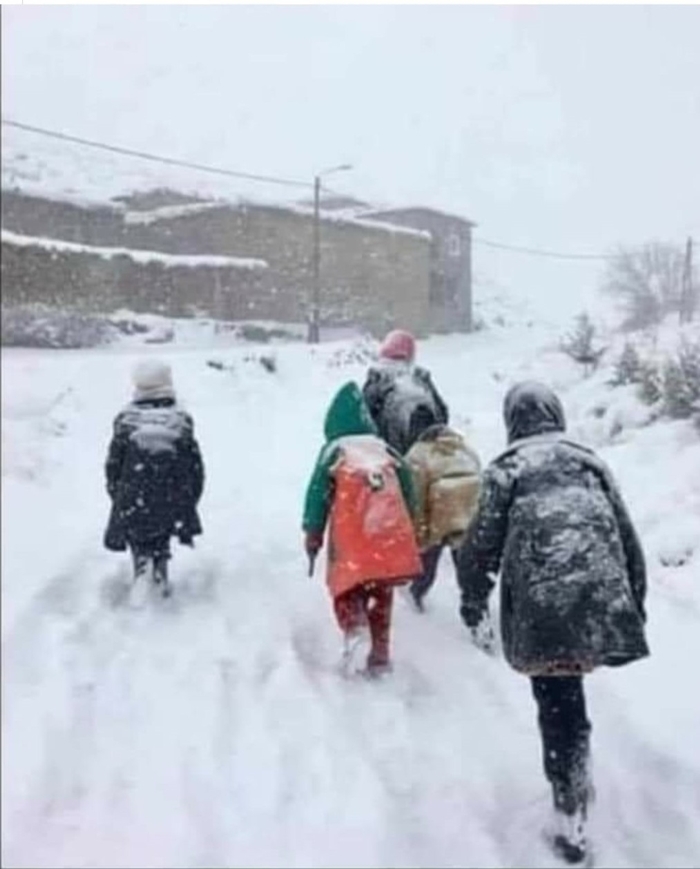 Back in our school days we had to walk uphill to school and uphill home, no such thing as snow days !
INTERESTING EARLY MARIETTA LINK
CLICK HERE
http://earlymarietta.blogspot.com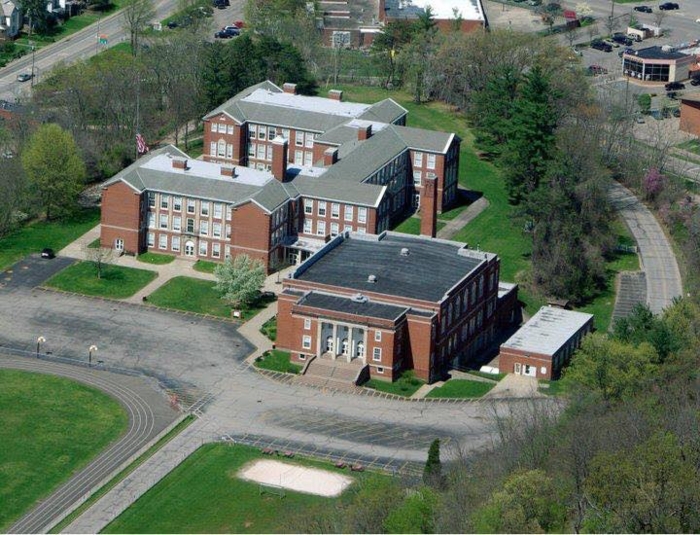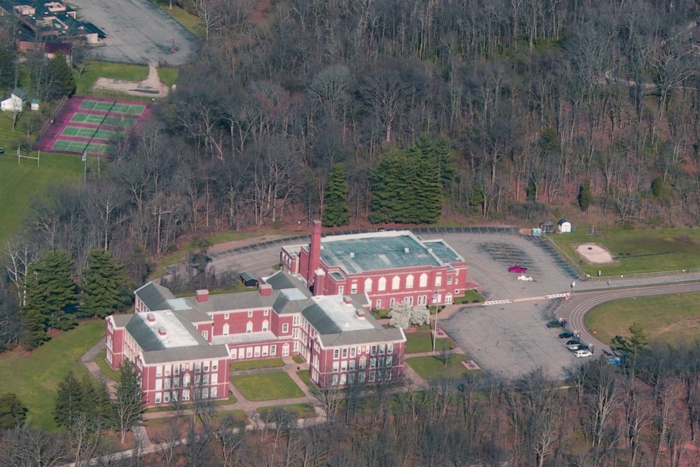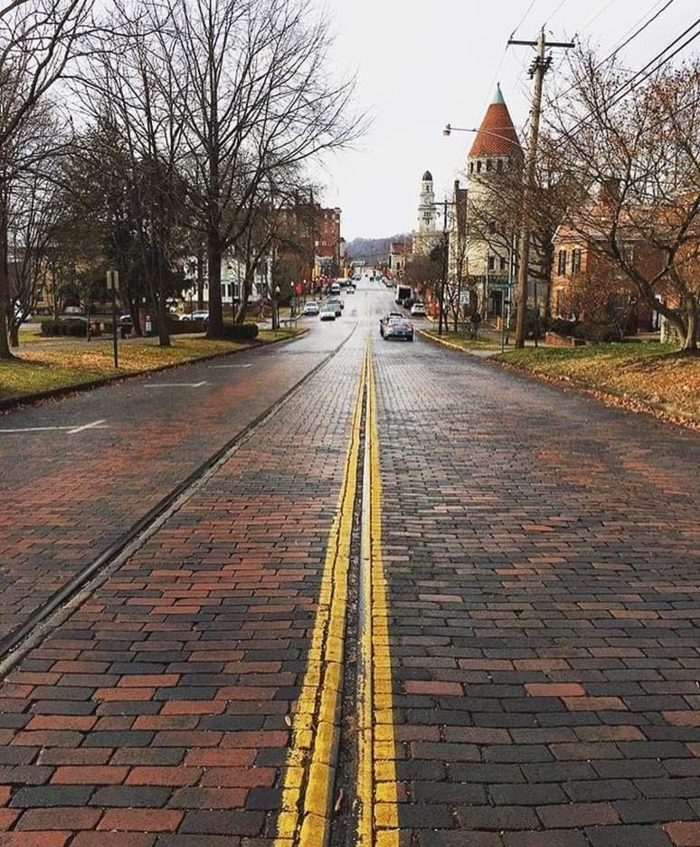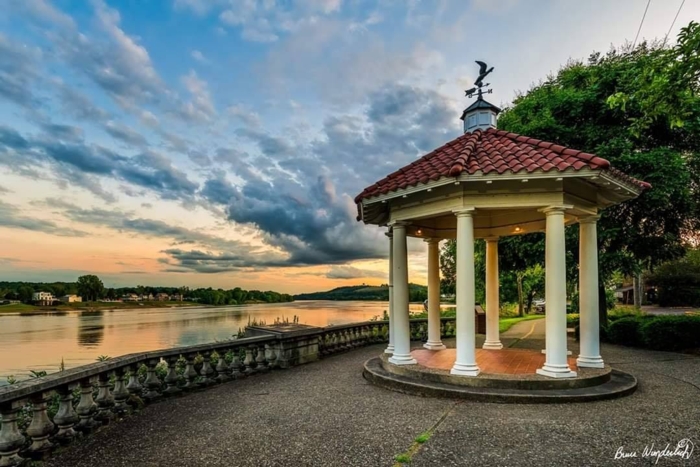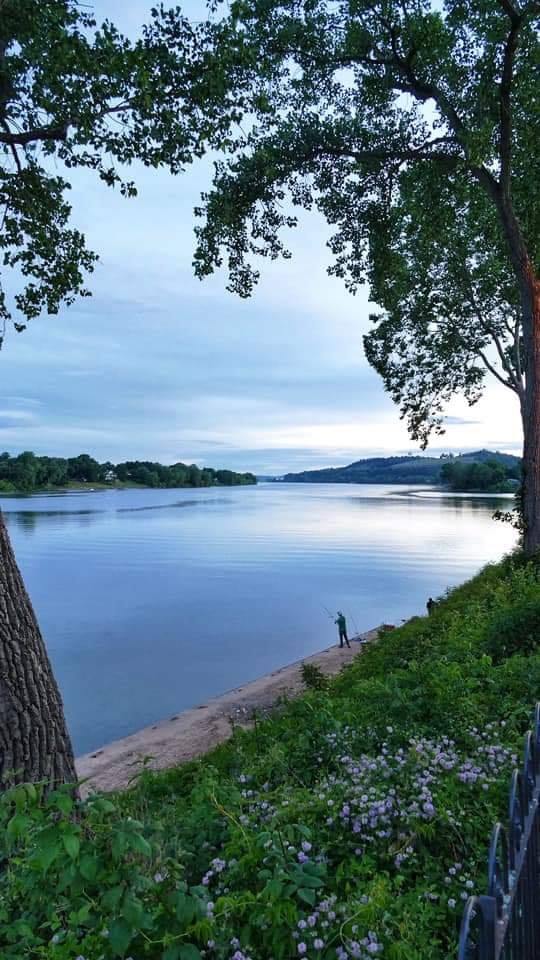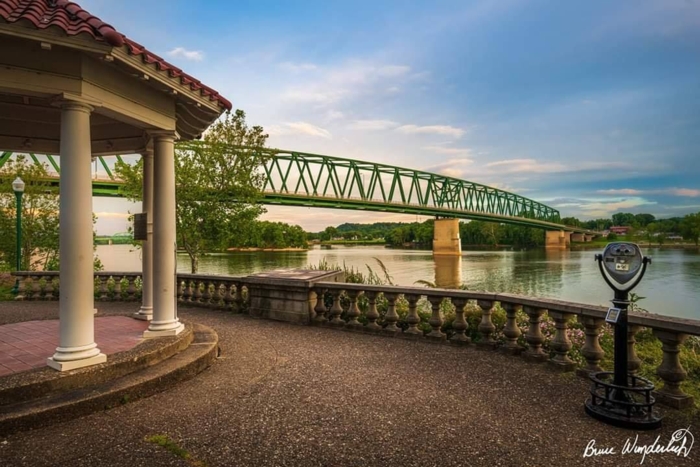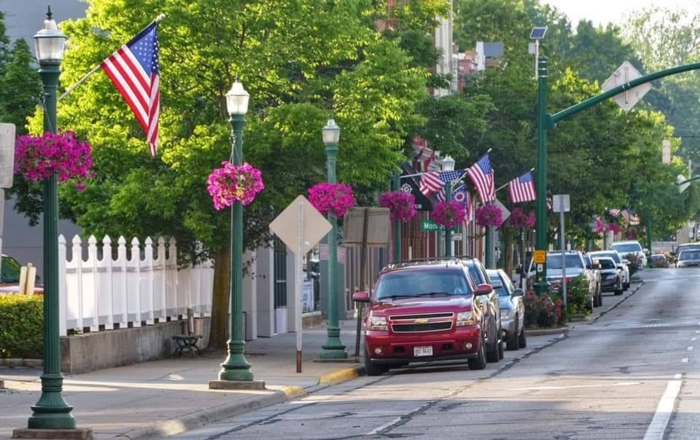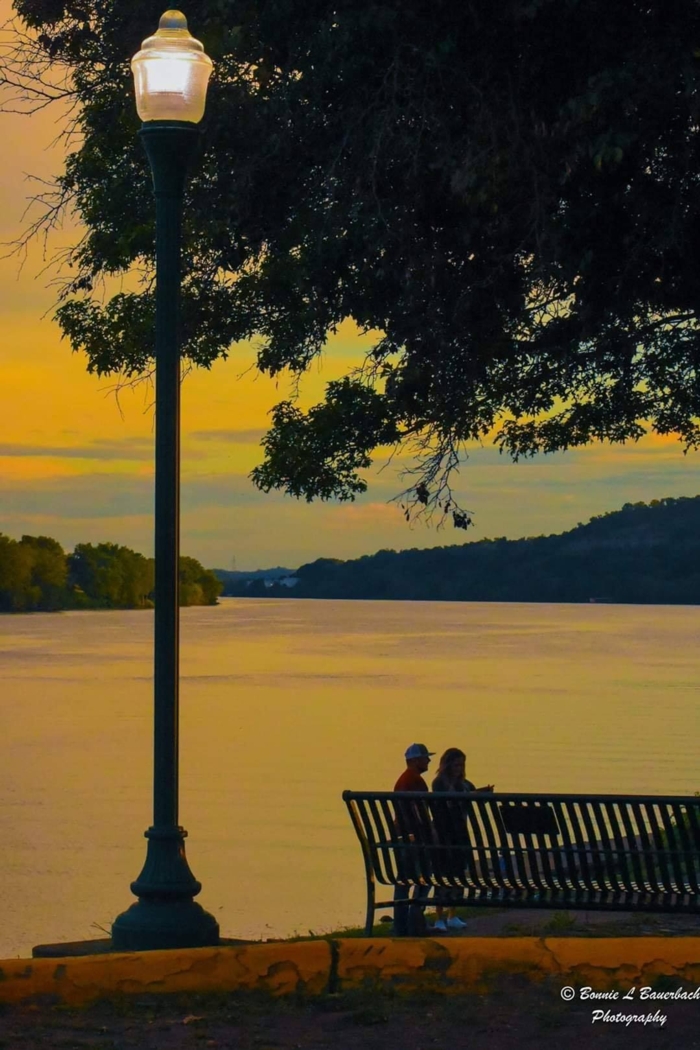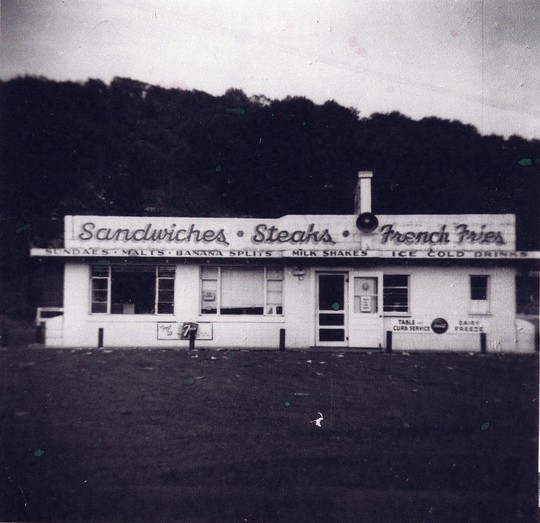 THE PARKETTE 1958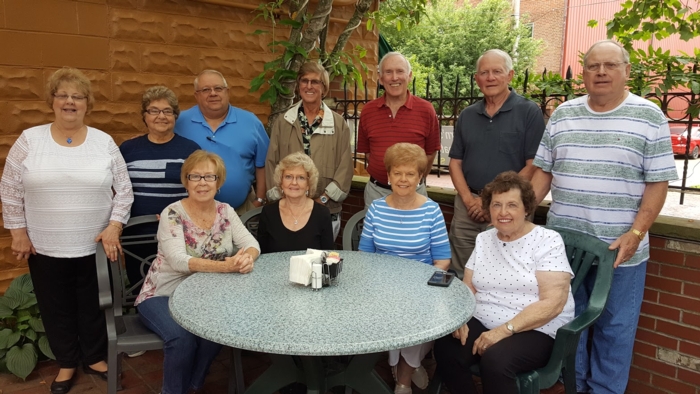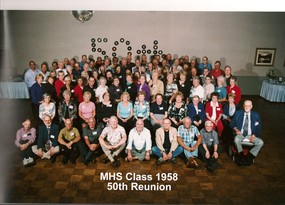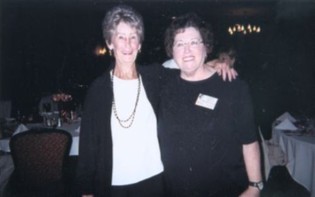 Kay & Carol Pals forever !
Planning a drag race !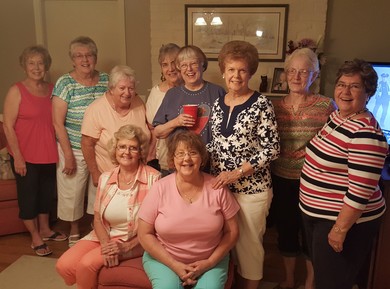 58 Ladies !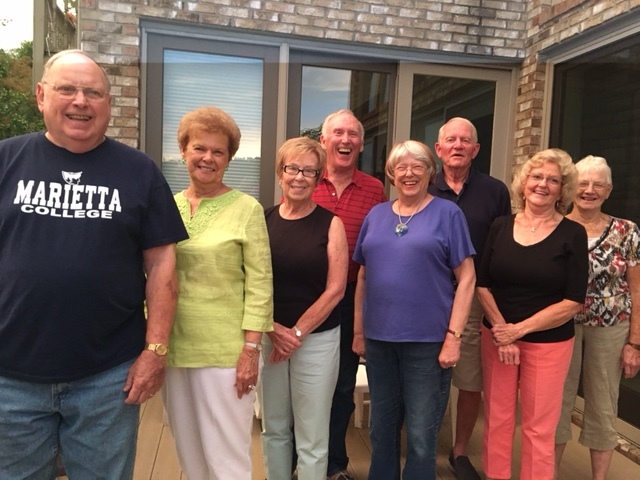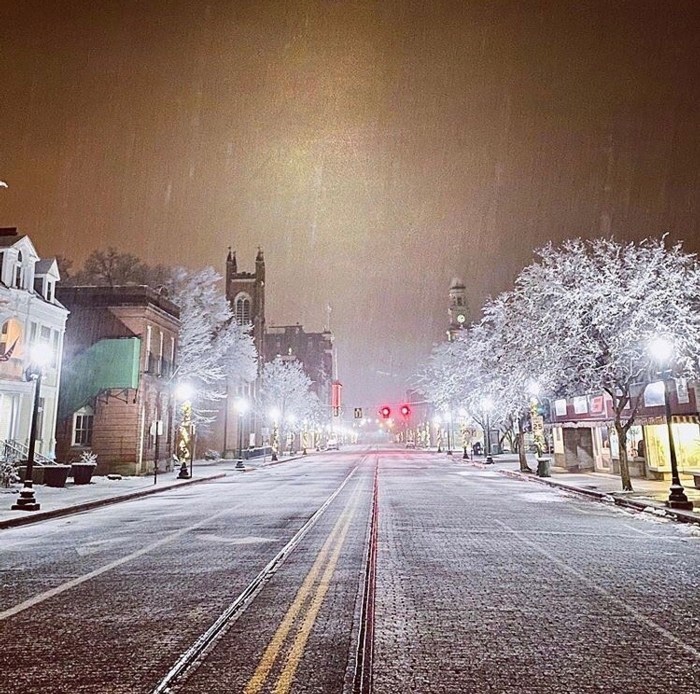 PUTNAM STREET AFTER A SLIGHT DUSTING OF SNOW
CHRISTMAS LUNCHEON PICTURES MOVED TO SNAPSHOTS ON UPPER LEFT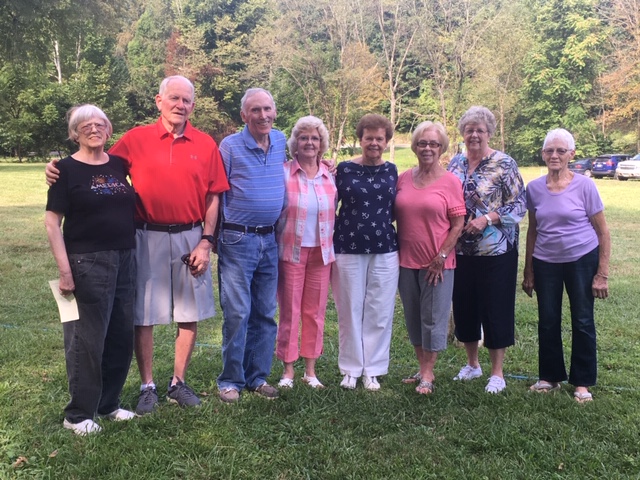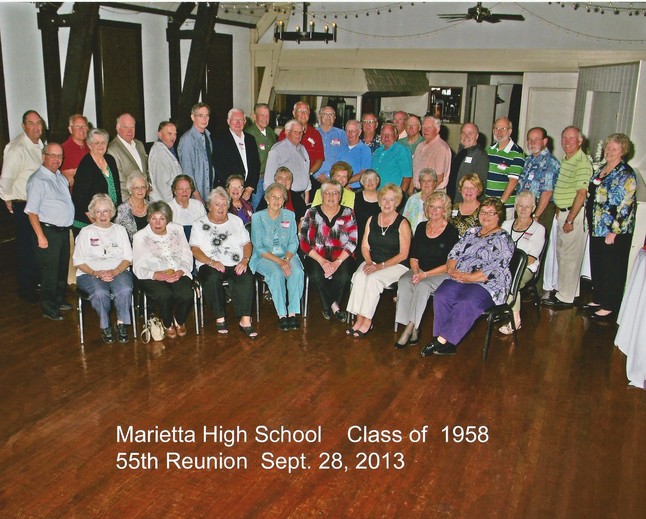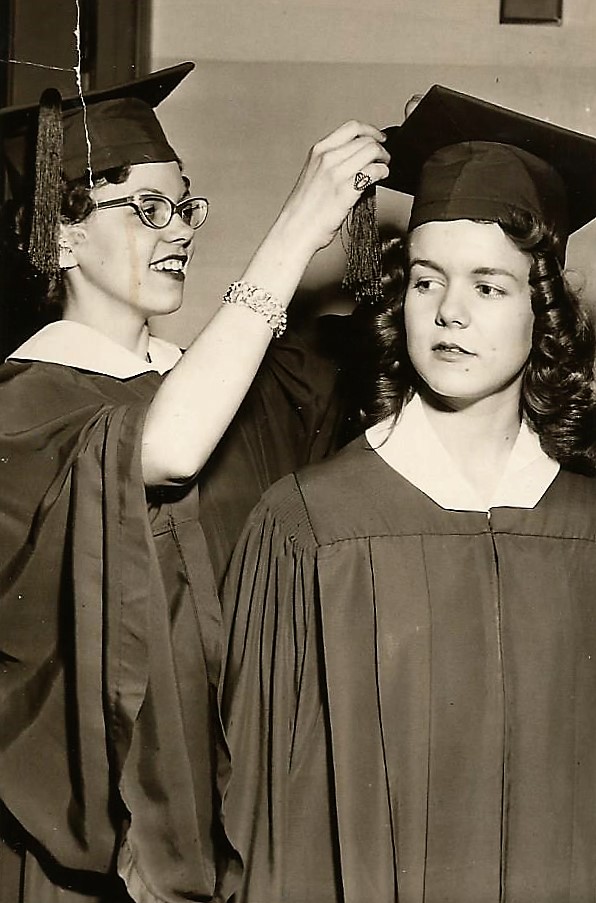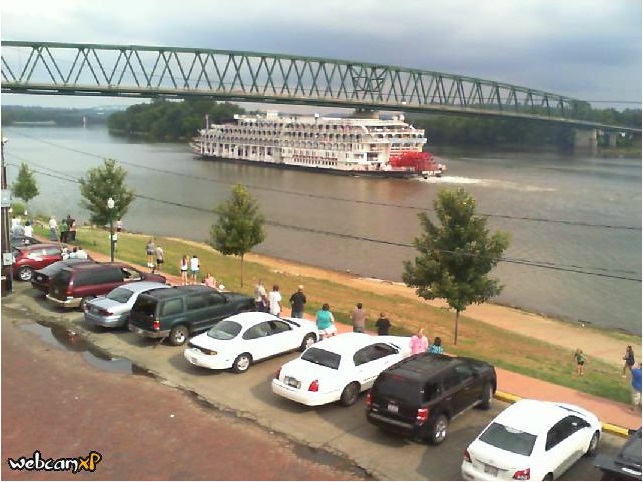 QUEEN OF THE MISSISSIPPI 07/02/19
NORM, GARY, AND BOB 1985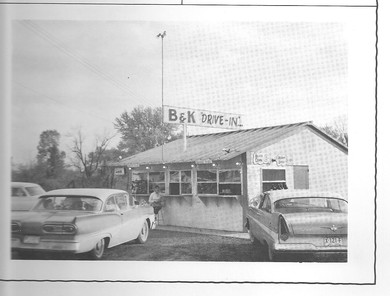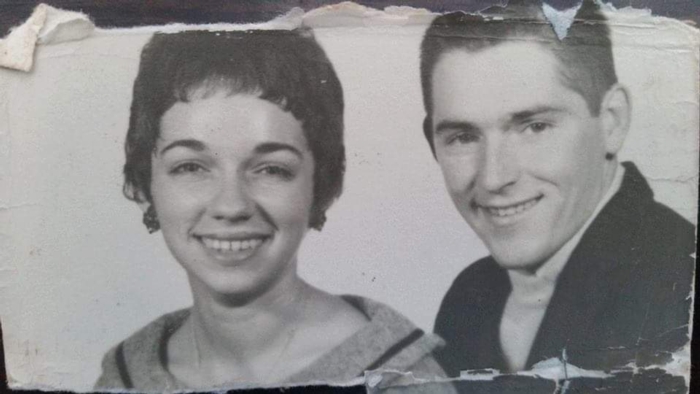 Linda Kile and her first husband his last name was Fitzgerald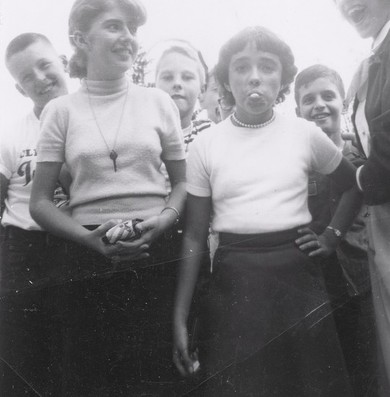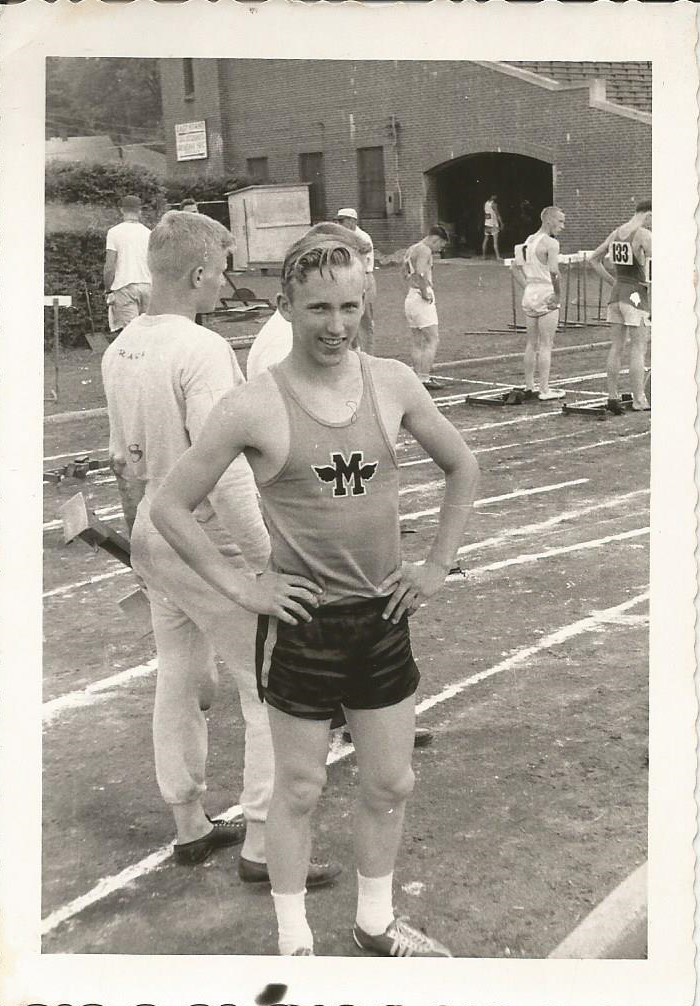 1957
MILE RELAY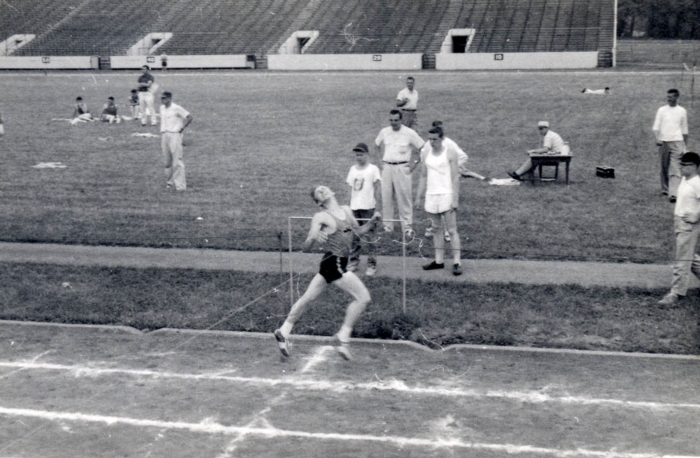 WINNING THE 440 IN 1958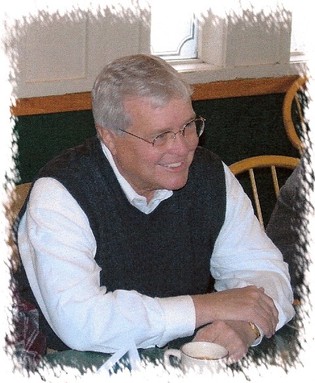 Dr. Hank Fieger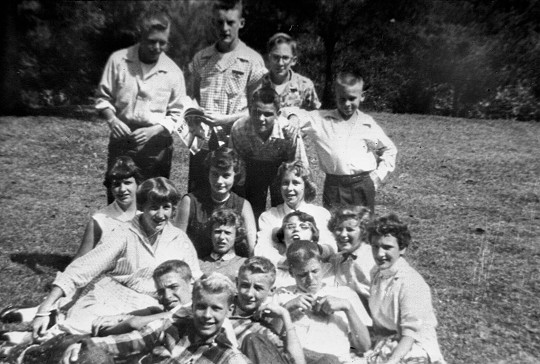 LUNCH TIME 1955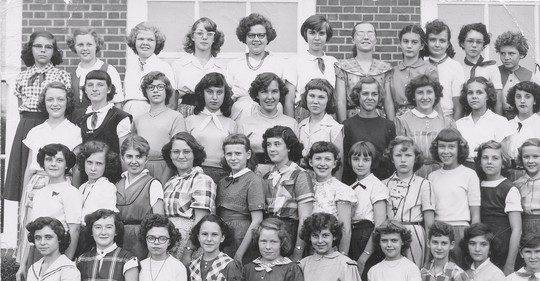 Y-TEENS 1954
I FIRST STARTED READING THIS EMAIL & WAS READING FAST UNTIL I REACHED THE THIRD SENTENCE. I STOPPED AND STARTED OVER READING SLOWER AND THINKING ABOUT EVERY WORD. THIS EMAIL IS VERY THOUGHT PROVOKING. MAKES YOU STOP AND THINK.
You know . Time has a way of moving quickly and catching you unaware of the passing years. It seems just yesterday that I was young, just married and embarking on my new life with my mate. Yet in a way, it seems like eons ago, and I wonder where all the years went. I know that I lived them all. I have glimpses of how it was back then and of all my hopes and dreams.
But, here it is..
The back nine of my life
and it catches me by surprise...How did I get here so fast? Where did the years go and where did my youth go?
I remember well seeing older people through the years and thinking that those older people were years away from me and that I was only on the first hole and the back nine was so far off that I could not fathom it or imagine fully what it would be like.
But, here it is...my friends are retired and getting grey...they move slower and I see an older person now. Some are in better and some worse shape than me...but, I see the great change....Not like the ones that I remember who were young and vibrant..but, like me, their age is beginning to show and we are now those older folks that we used to see and never thought we'd become.
Each day now, I find that just getting a shower is a real target for the day! And taking a nap is not a treat anymore... it's mandatory! Cause if I don't on my own free will.. I just fall asleep where I sit!
And so...now I enter into this new season of my life unprepared for all the aches and pains and the loss of strength and ability to go and do things that I wish I had done but never did!! But, at least I know, that though I'm on the back nine, and I'm not sure how long it will last...this I know, that when it's over on this earth...it's over for here. A new and better adventure will begin!
Yes, I have regrets.
There are things I wish I hadn't done...things I should have done, but indeed, there are many things I'm happy to have done.
So, if you're not on the back nine yet...let me remind you, that

it will be here faster than you think.

So, whatever you would like to accomplish in your life please do it quickly! Don't put things off too long!! Life goes by quickly. So, do what you can today, as you can never be sure whether you're on the back nine or not!
You have no promise that you will see all the seasons of your life....so, live for today and say all the things that you want your loved ones to remember...and hope that they appreciate and love you for all the things that you have done for them in all the years past!!
"Life" is a gift to you.
The way you live your life is your gift to those who come after. Make it a fantastic one.
LIVE IT WELL! ENJOY TODAY! DO SOMETHING FUN! BE HAPPY ! HAVE A GREAT DAY
! Remember
"It is health that is real wealth and not pieces of gold and silver
.
~Your kids are becoming you......but your grandchildren are perfect!
~Going out is good.. Coming home is better!
~You forget names.... But it's OK because some people forgot they even knew you!!!
~You realize you're never going to be really good at anything like golf.
~The things you used to care to do, you aren't as interested in anymore, but you really don't care that you aren't as interested.
~You sleep better on a lounge chair with the TV 'ON' than in bed. It's called "pre-sleep".
~You miss the days when everything worked with just an "ON" and "OFF" switch..
~You tend to use more 4 letter words ... "what?"..."when?"... ???
~You notice everything they sell in stores is "sleeveless"?!!!
~What used to be freckles are now liver spots.
~You have 3 sizes of clothes in your closet.... 2 of which you will never wear.
~~~But Old is good in some things: Old Songs, Old movies, and best of all,
OLD FRIENDS
!!
Stay well, "OLD FRIEND!" Send this on to other "Old Friends!" and let them laugh in AGREEMENT!!! It's Not What You Gather, But What You Scatter That Tells What Kind Of Life You Have Lived.
TODAY IS THE OLDEST YOU'VE EVER BEEN; YET THE YOUNGEST YOU'LL EVER BE, SO ENJOY THIS DAY WHILE IT LASTS
GOD BLESS All THOSE THAT READ THIS
Marietta High School Class of 1958
celebrates 60th anniversary
Marietta High School Class of 1958 celebrated its 60th anniversary on June 8th ,9th ,and 10th.
On Friday the 8th a Sip and Chat was held at the Quality Inn in their Tasting Room from 6:00pm till 9:00pm. On Saturday June 9th a luncheon was held at Spagna's Restaurant from 11:00a.m. till 1:30p.m. Also on Saturday afternoon, a scenic boat ride on the Valley Gem was taken from 2:00p.m. till 4:00p.m. !
On Sunday June 10th a breakfast was enjoyed outside on Spagna's Restaurant's patio from 9:30a.m. till 11:30a.m.
There were 220 originally in the class with 84 deceased.
Those attending were Aunekia (Bogard) Ewing, Sam Bowery, Jane Morris, Roger Patterson, Karen (Sheppard) Bloomingdale, Sandra (Hayes) Hines, Diane (Wagner) Elliott and Ron , Sandra (Sidinger) Duquette, Carol (Smith) Bergen, Norm Pape and Judy, Kay (Lane) Caltrider and Don, Denny Lankford and Sheila, Judy (Wunderlick) Parlett and Kelly, Dave and Sandra (Thomas) Stephan, Garry and Robin Knotts, Kay (Porter) Rowekamp, Pat Hannan and Gail, Ruth (Yarnell) Heidorn, Lorn and Judy (McKee) Dimit, Barbara (Dennis) Morrison, Jerry and Saundra (Sprague) Hiatt, Dave and Vivian Hammat, Patricia (Prunty) Brittan and Bob , Gary and Rae Ward, Mr. and Mrs. Robert Crum, Mr. and Mrs. Kenny McCloud, Mary (Kinney) Sandstrom, Jerry Helmick, Wanda (Carpenter) Willis, Linda Pape, Sue (McNutt) Bishop, Wesley Boord and Rita, Jerald Kuhn, William Brown and Phyllis, Nancy(Brown) Sams and Marvin , Joyce (Quick) Hockenberry and Bob, Nora (Stout) Elberfeld, Fran (Hyde) Toller, Carol (Smith ) McWhirter, Bob and Nancy Burton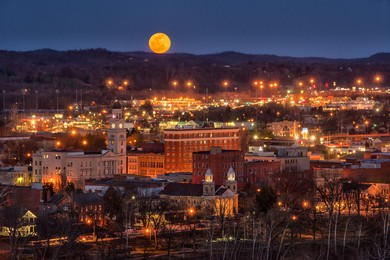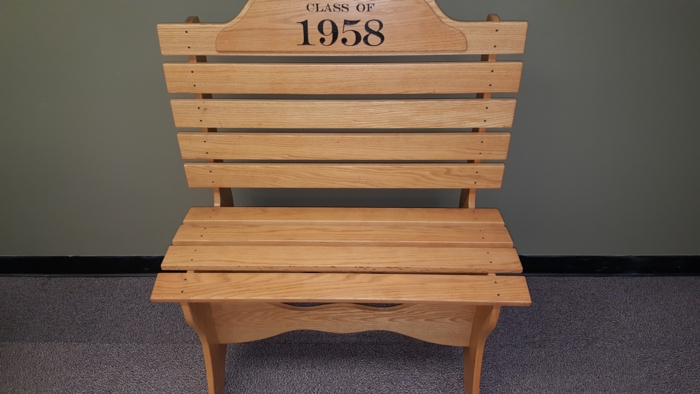 THIS IS THE BENCH THAT CLASSMATE DON ROSE AND SANDY HINES'S SON WORKED TOGETHER AND BUILT
AND OUR CLASS DONATED TO THE MHS LIBRARY
ITS SITTING THERE SO PRETTY AS YOU WALK IN THE LIBRARY.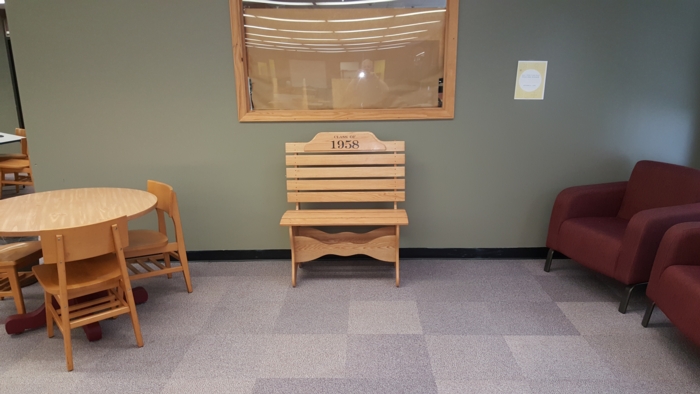 THE MHS CLASS OF 1958 WILL NEVER BE FORGOTTEN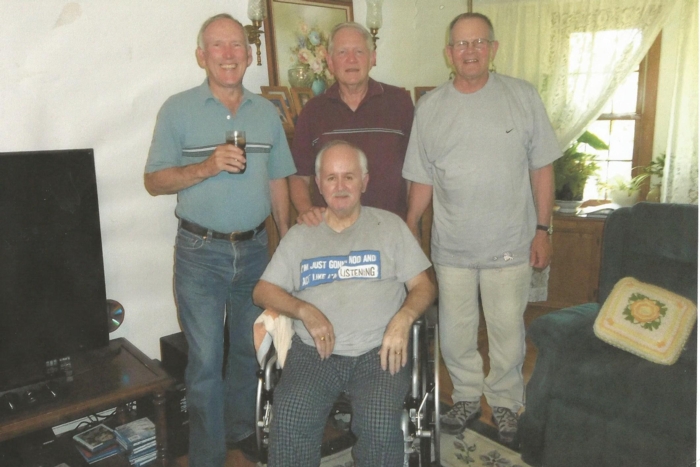 4 High School friends got together recently.
Norm Pape, Bob Burton, Gary Ward
and Dick Patterson seated.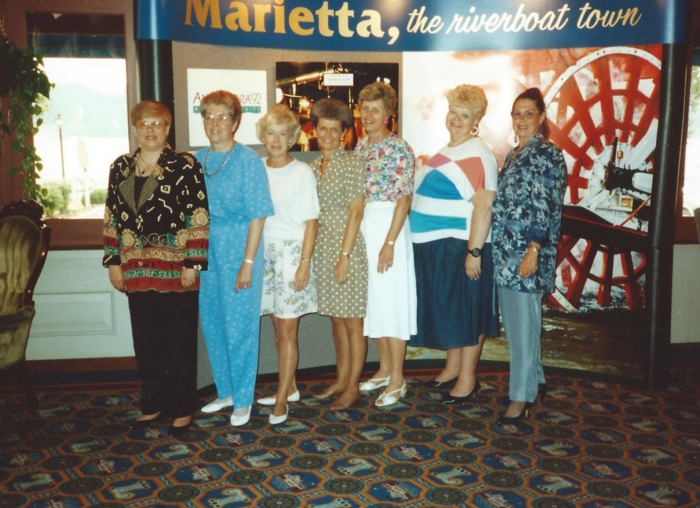 JANE MORRIS, KAY LANE, CAROL JEAN SMITH, DIANE WAGNER, KAY PORTER, SUE DYE, CAROL WARREN
YEAR ??