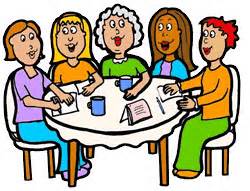 65th REUNION COMMITTEE MEETING
POTLUCK DINNER
WEDNESDAY JULY 25th
6:00PM
at Carol Bergen's home 118 Seneca Drive
If you are interested in being on the committee call Carol at 740-373-5981 and let us know your coming to the potluck !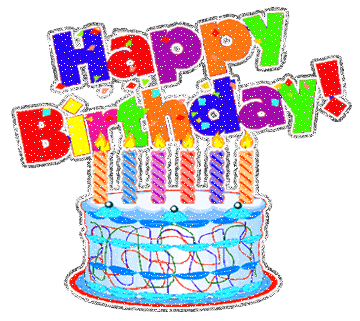 LORN DIMIT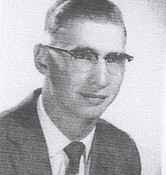 Marietta High School Class of 1958
celebrates 60th anniversary
Marietta High School Class of 1958 celebrated its 60th anniversary on June 8th ,9th ,and 10th.
On Friday the 8th a Sip and Chat was held at the Quality Inn in their Tasting Room from 6:00pm till 9:00pm. On Saturday June 9th a luncheon was held at Spagna's Restaurant from 11:00a.m. till 1:30p.m. Also on Saturday afternoon, a scenic boat ride on the Valley Gem was taken from 2:00p.m. till 4:00p.m. !
On Sunday June 10th a breakfast was enjoyed outside on Spagna's Restaurant's patio from 9:30a.m. till 11:30a.m.
There were 220 originally in the class with 84 deceased.
Those attending were Aunekia (Bogard) Ewing, Sam Bowery, Jane Morris, Roger Patterson, Karen (Sheppard) Bloomingdale, Sandra (Hayes) Hines, Diane (Wagner) Elliott and Ron , Sandra (Sidinger) Duquette, Carol (Smith) Bergen, Norm Pape and Judy, Kay (Lane) Caltrider and Don, Denny Lankford and Sheila, Judy (Wunderlick) Parlett and Kelly, Dave and Sandra (Thomas) Stephan, Garry and Robin Knotts, Kay (Porter) Rowekamp, Pat Hannan and Gail, Ruth (Yarnell) Heidorn, Lorn and Judy (McKee) Dimit, Barbara (Dennis) Morrison, Jerry and Saundra (Sprague) Hiatt, Dave and Vivian Hammat, Patricia (Prunty) Brittan and Bob , Gary and Rae Ward, Mr. and Mrs. Robert Crum, Mr. and Mrs. Kenny McCloud, Mary (Kinney) Sandstrom, Jerry Helmick, Wanda (Carpenter) Willis, Linda Pape, Sue (McNutt) Bishop, Wesley Boord and Rita, Jerald Kuhn, William Brown and Phyllis, Nancy(Brown) Sams and Marvin , Joyce (Quick) Hockenberry and Bob, Nora (Stout) Elberfeld, Fran (Hyde) Toller, Carol (Smith ) McWhirter, Bob and Nancy Burton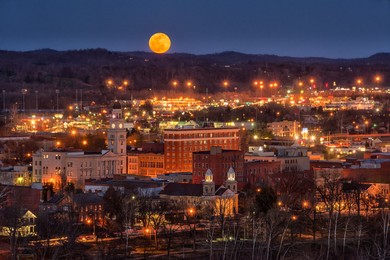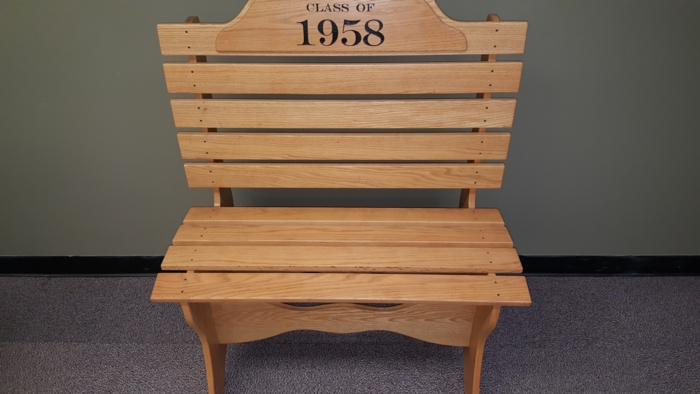 THIS IS THE BENCH THAT CLASSMATE DON ROSE AND SANDY HINES'S SON WORKED TOGETHER AND BUILT
AND OUR CLASS DONATED TO THE MHS LIBRARY
ITS SITTING THERE SO PRETTY AS YOU WALK IN THE LIBRARY.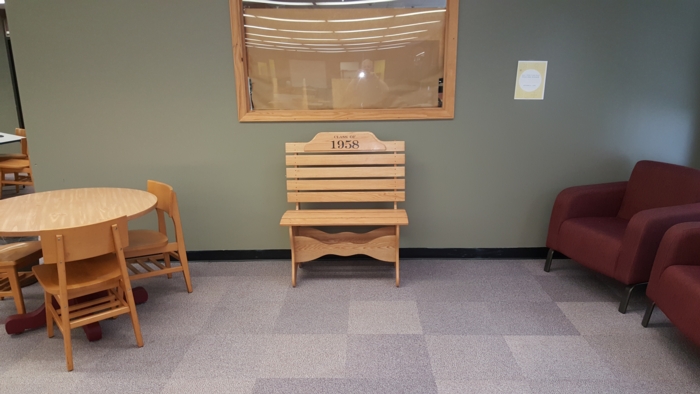 THE MHS CLASS OF 1958 WILL NEVER BE FORGOTTEN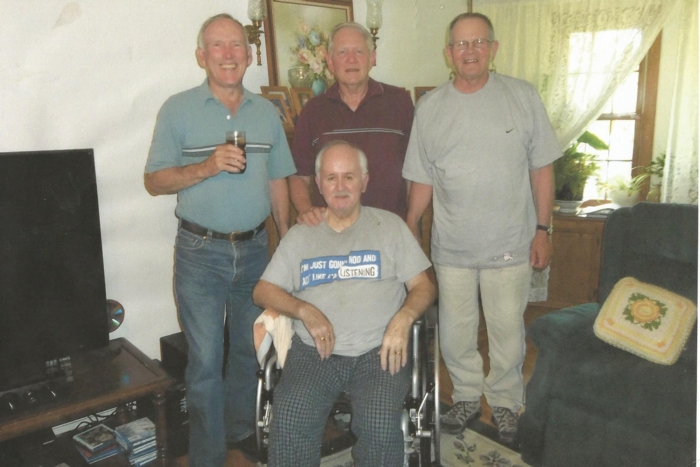 4 High School friends got together recently.
Norm Pape, Bob Burton, Gary Ward
and Dick Patterson seated.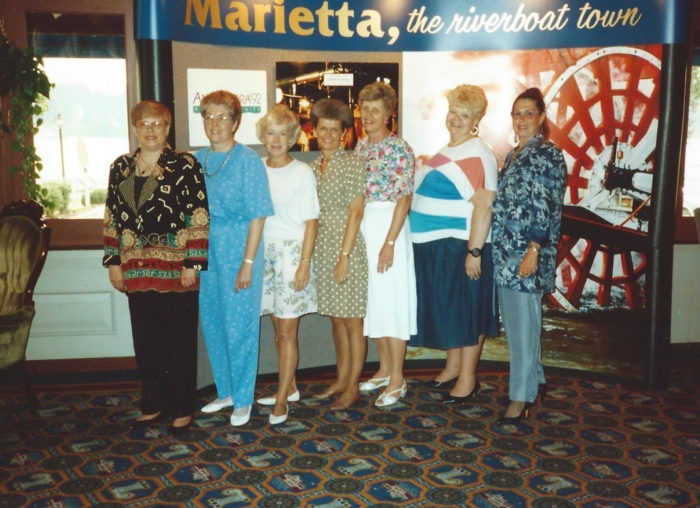 JANE MORRIS, KAY LANE, CAROL JEAN SMITH, DIANE WAGNER, KAY PORTER, SUE DYE, CAROL WARREN
YEAR ??