A SPECIAL INVITATION TO ALL MHS GRADUATES FROM OTHER YEARS. YOU ARE WELCOME TO ATTEND ANY OR ALL EVENTS AT OUR 60TH REUNION ON JUNE 8th, 9th, or 10th of 2018
contact: Carol Bergen 740-373-5981 or Sandy Hines 740-374-5554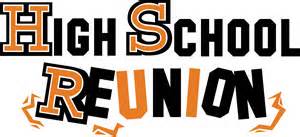 MHS CLASS OF 1958
60 YEAR REUNION
JUNE 8TH, 9TH, & 10th
Dead Line for Reservations is June 1st
Friday June 8th SIP & CHAT
6:00 pm till 9:00 pm
At UNDO'S RESTAURANT
On Pike Street at the Quality Inn
UNDO'S entrance is the door on the left.
Appetizers will be served
Cash Bar available
JUNE 9th
60th Year Reunion
SATURDAY LUNCHEON
At SPAGNA'S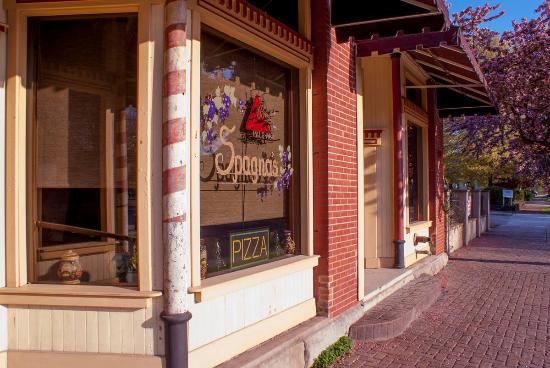 301 Gilman Avenue West Side
11:00 am till 1:30 am
This is a Dutch Treat order from a Special Menu Lunch
Saturday Evening You Are free to do what You Like.
MHS CLASS OF 1958
60 YEAR REUNION
SATURDAY AFTERNOON
CRUISE ON THE VALLEY GEM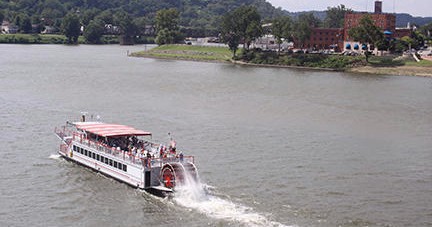 2:30 PM TILL 4:00 PM
Boat is located under the Washington Street Bridge
Saturday Evening You are free to do what ever you like.
MHS CLASS OF 1958
SUNDAY JUNE 10th
FAREWELL BREAKFAST
SPAGNA'S RESTAURANT
9:30am till 11:30am
Dutch treat order from the menu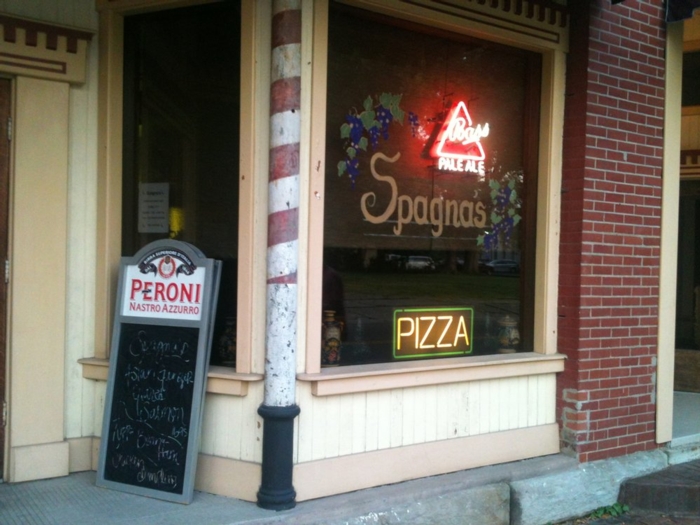 Come celebrate The 60 year reunion with your classmates from MHS.
Date: JUNE 8, 9, & 10 2018
Price to cover the Friday night Sip & Chat & the Saturday Valley Gem boat ride is $20 per person.
The Saturday Luncheon & the Sunday breakfast are Dutch Treat
Please make your reservation with Carol Bergen
118 Seneca Drive
Marietta, Ohio 45750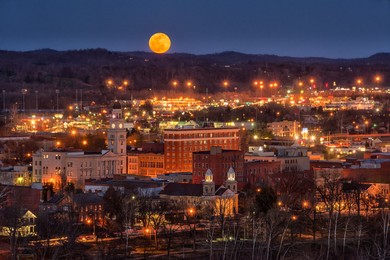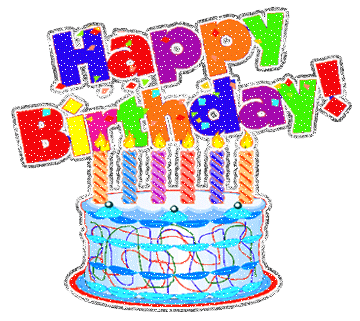 FRANCES HYDE TOLLER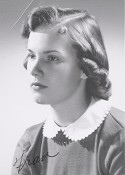 SAMMY BOWERY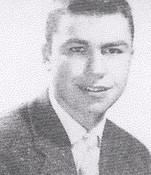 JERRY WILCOX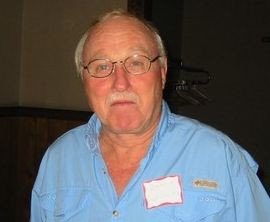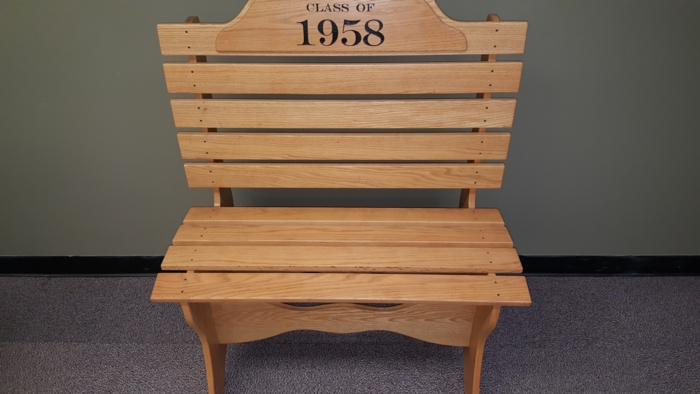 THIS IS THE BENCH THAT CLASSMATE DON ROSE AND SANDY HINES'S SON WORKED TOGETHER AND BUILT
AND OUR CLASS DONATED TO THE MHS LIBRARY
ITS SITTING THERE SO PRETTY AS YOU WALK IN THE LIBRARY.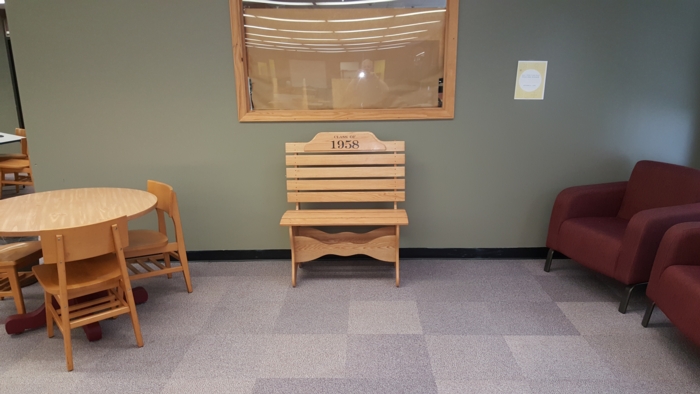 THE MHS CLASS OF 1958 WILL NEVER BE FORGOTTEN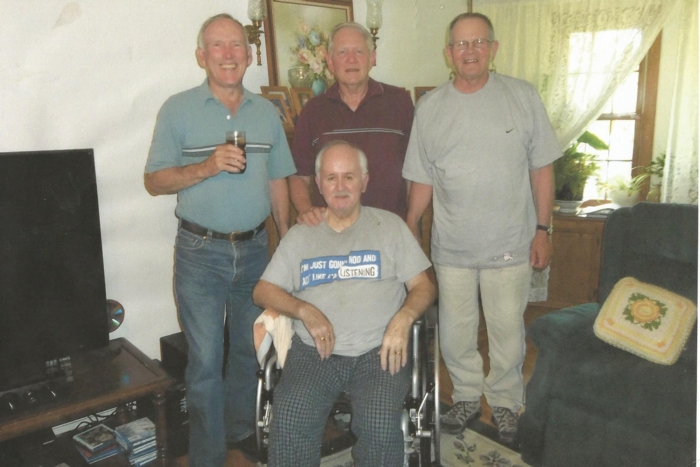 4 High School friends got together recently.
Norm Pape, Bob Burton, Gary Ward
and Dick Patterson seated.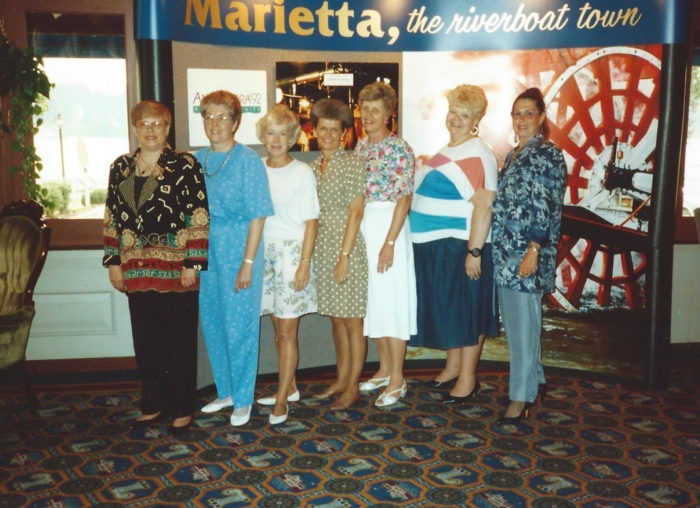 JANE MORRIS, KAY LANE, CAROL JEAN SMITH, DIANE WAGNER, KAY PORTER, SUE DYE, CAROL WARREN
YEAR ??